Welcome to the 96th Season of the NFL!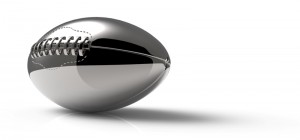 Plan a group outing to one of Michigan's most popular venues, Ford Field, and enjoy a Lions Game!  This year, 2015, marks the 96th season of the NFL, and for Lions fans, we wait, hoping this year will finally be ours.
Our Detroit Lions have been a fixture in the city of Detroit since 1934, however, they formally joined the NFL as the Portsmouth Spartans in Portsmouth, Ohio back in 1930. Despite an often winning record in past years including four NFL Championships, the Lions remain one of only 4 teams who have yet to compete in a Super Bowl. For Lions fans, we continue to have hope that this year will be the year. Changes to coaching staff and rosters have led us to a team which is showing promise. Now,  with increased practice on reducing turnovers, a strong leader and plenty of incredible talent down-field, the Lions could be on their way to victory!
The 2015 – 2016 NFL Season begins for the Lions at home on August 13th against the NY Jets. The win/loss record against the Jets is a mixed bag with 7 wins and 6 losses since 1972.
Other preseason games include:
•    Aug 20th – Away – Redskins
•    Aug 28th – Away – Jaguars
•    Sept 3 – Home – Bills
Regular Season Schedule
1.    Sept 13 – Away – Chargers
2.    Sept 20 – Away – Vikings
3.    Sept 27 – Home – Broncos
4.    Oct 5 – Away – Seahawks
5.    Oct 11 – Home – Cardinals
6.    Oct 18 – Home – Bears
7.    Oct 25 – Home – Vikings
8.    Nov 1 – Away – Chiefs
9.    Nov 15 – Away – Packers
10.    Nov 22 – Home – Raiders
11.    Nov 26 – Home – Eagles
12.    Dec 3 – Home – Packers
13.    Dec 13 – Away – Rams
14.    Dec 21 – Away – Saints
15.    Dec 27 – Home – 49ers
16.    Jan 3 – Away – Bears
While going to a Lions game is exciting, for many, the parking situation leaves something to be desired, especially if you are running late. Parking facilities around Ford Field and Comerica Park are first come/first serve. There are parking decks nearby however, they fill up fast. After this, it is a race to the closest "pay to park" location. The multi-block walk, and remembering where the car is after the game causes more than a little problem for many.
Factor in a large group and you are in for problems. The next time you plan an outing to Ford Field this fall, why not make it easy on yourself and your group by simply hiring a charter bus from Metro Motor Coach?
Metro Motor Coach is the perfect way to get your group to Ford Field on time and in style. For more information about our charter bus rentals for your next game day, call us at 248.390.7664.