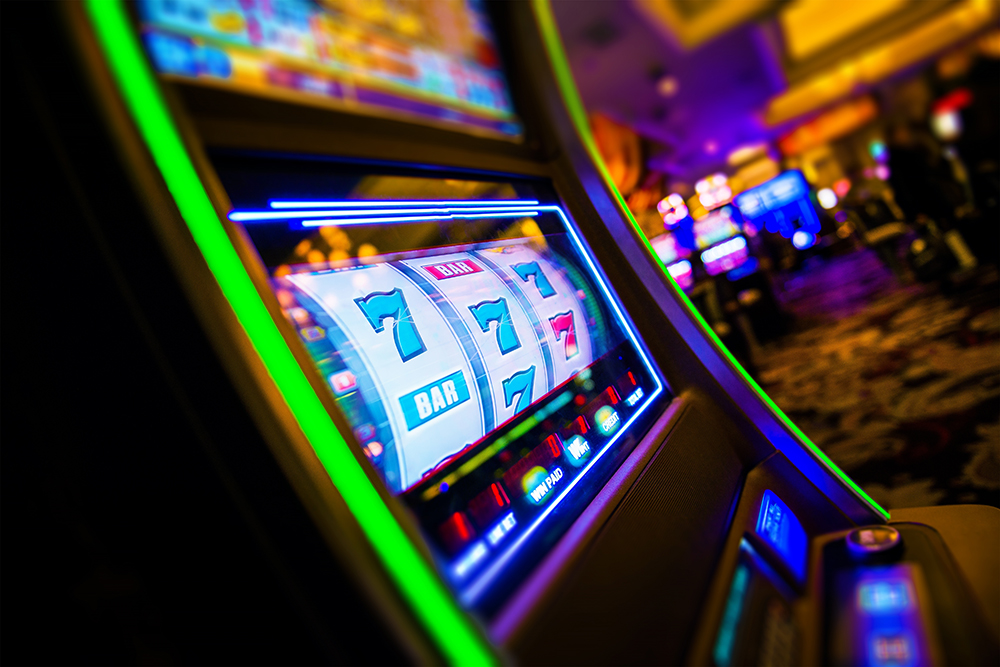 Of the most popular casinos in the Midwest, five of them are right here in Michigan. Turtle Creek Casino and Hotel near Traverse City offers over 1,300 slot machines 40 game tables and poker in a spacious 74,000 square foot facility. The luxurious 137-room hotel is one of the finest in the state. Soaring Eagle Casino in Mount Pleasant, Michigan offers world-class amenities in its hotel, spa and 210,000 square foot gaming floor. Soaring Eagle Casino's location in the heart of Michigan, makes it one of the most beautiful settings of any Midwest casino. Island Resort and Casino is located in Michigan's Upper Peninsula and has one of the largest gaming floors in the state. Island Resort and Casino has 400,000 square feet of slot machines, poker tables and game tables, five restaurants and a 275-room motel as well as an RV park and campground. Michigan's Leelanau Sands Casino offers more than 30,000 square feet of gaming floor and plenty of opportunities for side trips to wine tasting rooms which are throughout the peninsula. The Odawa Casino in Petoskey is located in one of Michigan's favorite resort towns known for great shopping, dining and scenic views of Lake Huron.
In Wisconsin, the Oneida Bingo and Casino in Green Bay and the Ho-chunk Casino in Baraboo are two of the favorites. The Oneida offers high play slots and bingo along with exciting entertainment, great food and lodgings. Ho-chunk Casino in Wisconsin Dells offers superior lodging in a resort-inspired atmosphere, including VIP, honeymoon and hospitality suites, a world-class gaming room and a wide range of top-notch entertainment and dining options.
Indiana is the home of many popular casinos but four that deserve a special look are the French Lick Casino in French Lick, the Horseshoe Casino in Hammond, the Argosy Casino in Lawrenceburg and the Blue Chip Casino in Michigan City. Indiana casinos will provide memorable experiences not soon forgotten with gaming floors and accommodations that are second to none. The Ameristar Casino in Kansas City Missouri and the Mystic Lake Casino in Minnesota are two of the finest in the Midewest and beyond and known for their commitment to excellence. Iowa's Diamond Jo Casino in Dubuque has more than 900 slots, 17 table games and a poker room, and is considered the area's premier entertainment venue.
Rounding out the best casinos in the Midwest is the Empress Casino in Joliet, Illinois that includes exciting lodgings that include free Wi-Fi and breakfast, a 50,000 square foot casino and multiple restaurants. And finally the Grand Victoria located in Elgin, Illinois, a riverboat casino located about 40 mi west of Chicago that offers elegance in a truly unique setting.
Casinos have become a popular attraction for group outings throughout the Midwest and many people have found that the best way to travel to these casinos is by charter bus. There's no better, safer and more economical way for groups to travel. We have a wide selection of luxury charter buses that have all the amenities you need to allow you to relax, read a book, watch a movie, play on your personal devices, listen to music or socialize with your friends. Our plush seats, roomy interiors, air conditioning, heat and on-board restrooms are all included for your utmost comfort. And if safety is a concern, you can rest assured that our experienced chauffeurs are the best. Before you book your next casino trip in the Midwest, make sure you give Metro Motor Coach a call to find out how we can make your experience truly special. If you have questions or would like to request a free, no obligation quote, contact us today at 248.390.7664.